About Us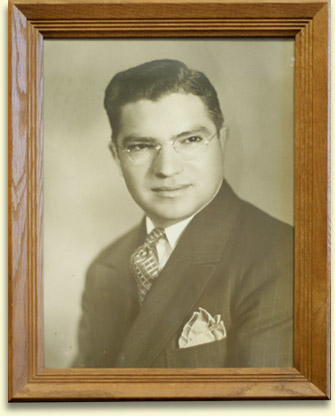 Joseph Russo
Since 1926 the Joseph Russo Funeral Home has been proudly serving the the people of Boston. Over the years our funeral home has operated out of several locations. We have always been commited to providing the finest services to those families who call on us in their time of need.
We feel that the death of a family member or close friend has always been a significant time in all our lives. We feel a great responsibility when entrusted with the needs of the families we serve. The funeral is a summary of one's life and should express their individuality. Our goal is to ensure that your family and the loved one you bring to us is cared for with the utmost dignity and respect.
---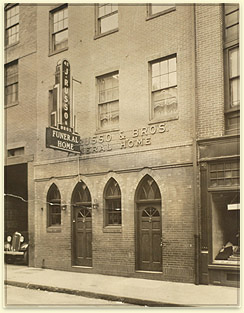 1938 to 1964
The Joseph Russo Funeral Home was founded in 1926 in what was the "West End" section of Boston. The picture at right was the home of the Joseph Russo Business and Russo Family at 42 Green Street off of Bowdoin Square (now Government Center) from 1938 to 1964.
---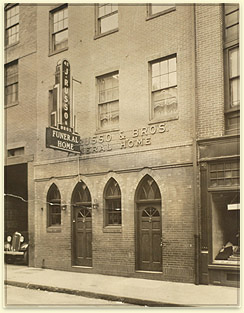 1949 to 1967
This is a picture of the Joseph Russo Funeral Home located a 333 Dudley Street (corner of Vine Street) in the Roxbury Section of Boston. The Russo Family served the families of greater Roxbury and Dorchester areas at this location from 1949 to 1967.
---
Click Below for Details